We now offer short run digital envelopes in process color or black.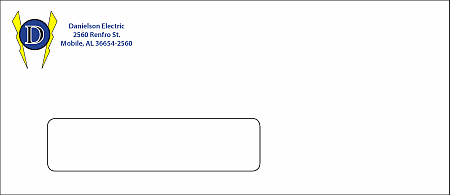 Choose from #10 - 24# regular white wove at $36.00 per box of 500 or #10 - 24# white wove window envelopes for $42.50 per box of 500. (Shipping is not included in the price.) Call customer service at 800.633.1228 for pricing on other sizes, papers and matching letterhead. We also offer special pricing on case quantities (2500 Envelopes) Click here for more information.
SEF, Inc., The Source For All Your Wholesale Carbonless Forms, Cut Sheet Forms, MICR Bank Forms And More!.
SEF, Inc.'s Wholesale Carbonless Forms Blog
Wholesale Carbonless Forms & More, is a blog for SEF, Inc. It is our desire to inform and educate printers and other carbonless business form distributors about our company and the wonderful world of wholesale carbonless business forms. Click Here to visit our blog

Using This Site
To place an order for wholesale carbonless forms, cut sheet products or get help with a new project, enter our online Customer Service Center.,
To download useful software and find helpful information, search our Resources & Support area. To learn more about us, browse through our Company Information section. If you don't see what you need, just give us a call at 800.633.1228.
An easy-to-use pull-down menu, site map, and link to our contact form appear on each page. As well, feel free to consult the site map at any time if you're having trouble locating a particular item. If there's anything we can do to improve our site, please let us know.
Enjoy your visit!
SEF, Inc. has been providing wholesale carbonless business forms, cut sheet singles, MICR bank forms, business communication, coil bound books, saddle stitched booklets, warehousing and fulfillment and other related products, to our trade partners only, for over 35 years.
We provide fast and efficient service with a focus on making both you and your customer look good. From the largest players in the industry to small mom and pop shops, our desire is to provide you with the best value in wholesale carbonless business forms, or cut sheet products. If your current vendor is not living up to your expectations or you need a quote on a project, contact our customer service at 800-633-1228.