Help your customers stand out from the crowd with custom covers for their Driver's Daily Log Books and Daily Vehicle Inspection Reports (DVIR). These covers can be as simple as your customer's logo in black with areas to fill in the dates covered by the books or full color with any information your customer desires their drivers to have easy access to. Triad and coil bound book covers can be printed both front and back. For a more finished look you can add taping to the books. For extreme durability our covers are printed on heavyweight 150lb manila tag. We can use art that you provide or design a cover to fit your customers needs or desires. Call our customer service for at 800.633.1228 for more information on our custom book covers.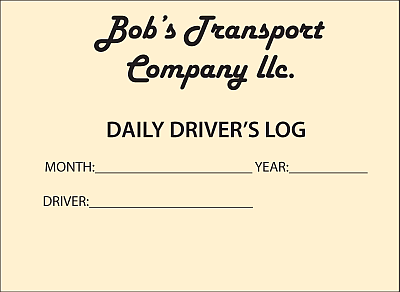 A Basic Driver's Daily Log Cover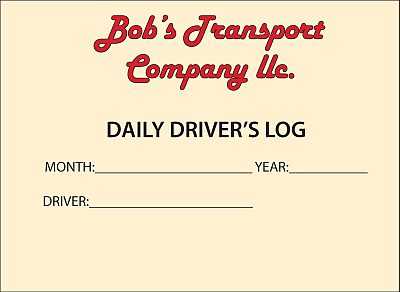 Daily Driver's Log Cover With Color Logo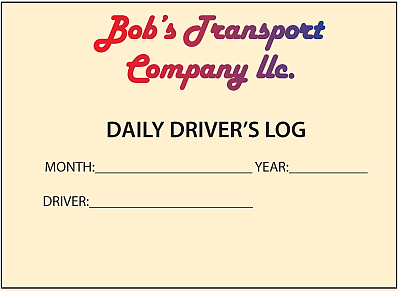 Driver's Daily Log With Gradient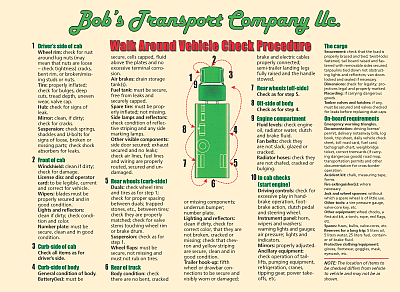 Custom Walkaround Cover For Driver's Daily Log And DVIR Combo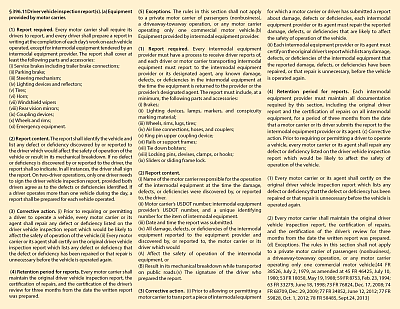 Custom Inside Cover With § 396.11 DVIR Official Information

Use your imagination. A cover can be whatever your customer imagines it to be.