Requisite Disclaimer: Inclusion of a link is not necessarily an endorsement of a company or organization by SEF, Inc.. Also inclusion does not imply a companies endorsement of SEF, Inc..
Choose Print - Recyclable, Renewable, Sustainable
Is print a bad environmental choice compared with e-books or does all that digital media have impacts that are often conveniently overlooked?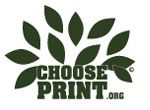 Choose Print - Recyclable, Renewable, Sustainable
Two Sides
Exploding the myths and misinformation about the sustainability of print, in a world that overlooks the environmental impact and cost of all those disposable gadgets they carry, use and discard.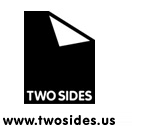 Choose Print - Recyclable, Powerful, Renewable
TRADE ASSOCIATIONS:
Sometimes the world is a big scary place when you are trying to make a go of it in the printing business. Fortunately there are trade associations of like minded people that you can join with to face the uncertainties of the future together. Many of these associations provide educational opportunities, books, magazines, networking events, discounts on various items and industry leadership opportunities.

NAPL - National Association Printing Leadership
The new kid on the block, the National Print Owners Association was formed by the owners of small commercial printing operations who feel that current organizations are not meeting their needs.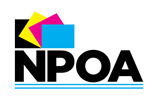 NPOA - National Print Owners Association, Inc.

PIA - Printing Industries of America

PSDA - Print Services Distribution Association
PAPER COMPANIES
Ink on paper is printing at its most basic. Good paper lays the foundation for good print. Here are some of the companies we look to, to provide quality papers for a quality end product.

Appvion, formerly Appleton Papers, Inc., has a full line of both digital and offset carbonless papers. They also provide digital synthetics and the Docucheck line of security papers.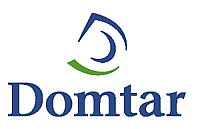 Domtar offers both offset and digital papers. Known for their Cougar, Lynx, Husky, EarthChoice and FirstChoice papers. They have excellent quality papers at varying price points.

International paper is a supplier of paper and packaging worldwide. They provide many types of uncoated printing papers and a wide variety of packaging materials.

Mohawk provides a wide variety of papers and envelopes for both digital and offset printing. They also provide synthetics and high end cotton rag papers. Their brands include Strathmore, Chromolux, and eponymous Mohawk papers.

New Page is a producer of of a wide variety printing and specialty papers. Their brands include Sterling Premium, Sterling Premium Digital, Anthem Plus, and Blazer.