Newsletters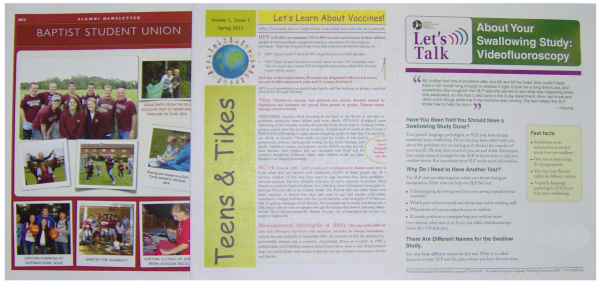 Newsletters are still a great way to keep people informed. Whether you need just a simple black and white two sided piece or a full color 11 x 17 folded in the center, we can provide you with the newsletter your customer needs. With our booklet making capability we can also fold and staple your newsletter for a piece with even more information.
We can work with you to design your customers newsletters and distribute a professional publication every time. Or, bring us your own design and let us print it in vivid full-color.
Give us a call today, and together we'll discuss options for establishing a powerful newsletter campaign.